Andre's Fine Jewelers has, over three decades, achieved our goal to become the stopping place to get your valued jewelry maintained and restored. Our customers have brought us jewelry repairs like heirloom diamond rings repairs, pendants, brooches, bracelets, earrings and sometimes truly unique pieces to be worked on. Our in house jewelry repair concept allows us to keep a close watch on all ring repairs and jewelry fixes. At times we have been presented with requests to recreate pieces with the original diamonds and gold. As a jewelry service leader, we always ask if the piece will be worn on a daily basis, or will it be a memento of their lives, to be passed to another generation. We will advise you of the best route to take and will give you options on the different ways we can give that piece a new life. As an example, if you just want to wear your grandmother's ring for a special occasion, or have it reworked to wear it every day in her remembrance, we will happily guide you. When a ring is worn down and needs a new shank, our knowledgeable staff will offer you different options so you can make an informed decision.

Our staff, unlike at big box stores, is comprised mainly of goldsmiths who have been trained and work on fine jewelry repairs with precious metals daily, and understand precious gems and diamonds. We take satisfaction when repairing a jewelry piece to its original beauty. Our goal is to exceed our clients' expectations every time. It takes time to build the relationship to earn that trust and we strive to keep it.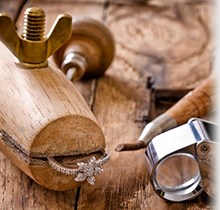 Expert Jewelry Repair
Proper maintenance is essential to keeping your jewelry as beautiful as the day you brought it home. At Andres, our expert staff is the ideal partner in preserving your cherished jewelry for generations to come. Combining cutting-edge jewelry repair technology with innovative artistry, we can meet any jewelry service need in-house, from simple to complex wedding ring repairs with our experienced craftsmen. We also perform prong retipping, new diamond setting, ring resizing, new shanks, all the way up to complete jewelry restoration. You can rest assured your jewelry will be cared for with the extra attention it deserves.

Having Your Rings Resized
Ensuring that your ring fits properly is one of the most overlooked factors for comfortable wear. You may decide to change what finger you wear a ring on, you will need to have your ring resized as each finger is a different size. Replacing a worn out ring shank with a new shank will also give your ring a new life. All of our in house ring resizing are done by one of our highly experienced jewelers. Visit us today and feel the difference of a ring that fits just right.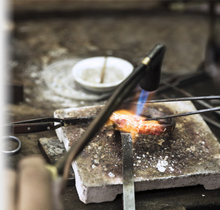 Insurance Appraisals
Having your jewelry appraised and insured is one of the most overlooked facets of owning jewelry, but also one of the most important. A jewelry appraisal lists and goes into detail about all of the particular aspects of the piece it is describing. This description also comes with the current market value of your jewelry, and accounts for what it would take to completely reproduce that piece of jewelry from scratch if anything were to happen to it. Come in today and have one of our experienced GIA graduates help you protect your jewelry.

Custom Designed Jewelry
Choosing a piece of jewelry identifies your personality, lifestyle, and appreciation of art. Creating a custom designed jewelry piece may seem reserved only for the very affluent and may also look overwhelming. However, our in house designer will walk you through your ideas and create a unique jewelry design that will fit in your vision and budget, using the latest manufacturing technologies available and our fine craftsmanship. Feel free to browse our Custom Designs page to learn more!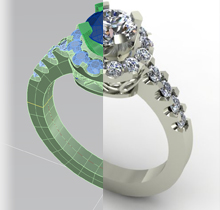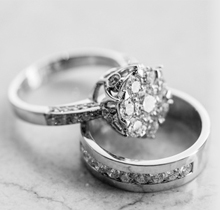 Rhodium Plating (Re-Dipping)
Keeping your jewelry as brilliant as the day you bought it requires upkeep. Regular steam cleanings and inspections (always free at Andre's Fine Jewelers!) ensures that your stones are secure and sparkle like the day you bought them, but the metal also requires some attention. White gold is naturally a pale yellow, but during the finishing process of making any piece of white gold jewelry, it is electroplated with rhodium. This rhodium plating brings out the beauty of white gold and gives it a brilliant white hue. Over time, though, this plating wears off due to natural abrasion and will need to be reapplied to keep the gleaming white finish. At Andre's Fine Jewelers, we first completely refinish your ring before applying the new rhodium plating, giving your jewelry that brand new look.


Diamond & Gemstone Remounting
Whether you are thinking about resetting your engagement ring diamond, or upgrading it to a larger diamond, Andre's Fine Jewelers offers a shimmering selection of custom designed engagement remounts with side diamonds, and a vast selection of plain settings waiting to show off that diamond you have. You may also have a colored gemstone that is awaiting a mounting. We carry a robust selection of colored gemstone mountings, and will be happy to make them fit to the shape and size of your gemstone.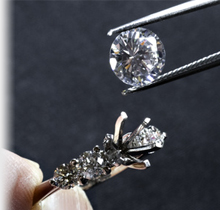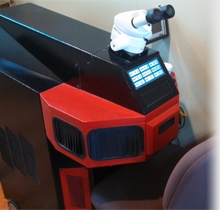 Jewelry Laser Welding & Repair
Our jewelers take great pride in the attention to detail we give to the jewelry in our care. Whether you're having a ring sized, or reworking an intricate filigree design on a vintage piece, having the right tool for the job in the right hands makes all the difference. At Andres Fine Jewelers, we utilize the latest technology to ensure the highest quality jewelry repair, to service you and your jewelry. One of the pieces of technology we employ is a laser welder built specifically for jewelry service shops. This highly specialized machine allows us to work with heat sensitive stones and in areas that soldering just won't work.

Spectrometer Analysis
Providing our customers with the high-quality service they have come to expect requires a particular eye for detail. When working with jewelry, it is vital to know exactly what metal you're working with, and sometimes this can be complicated. Knowing whether a piece is 10k, 14k or 18k gold is a great start, but even then it doesn't paint a complete picture. When a piece of jewelry is cast, the caster mixes the gold with other elements using their own particular formula to turn 24k gold into a 14k gold alloy. Usually there isn't much difference in this formula, but on very unique and older pieces there can be quite a range. Using our in-house mass spectrometer, we can identify the exact mix of elements and use the appropriate materials for a flawless fix.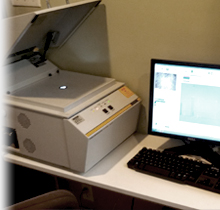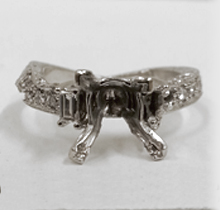 Jewelry Insurance Replacements
Losing or irrevocably damaging a prized piece of jewelry can be a very trying time. At Andres Fine Jewelers, we strive to make this as easy as can be. We will work with your insurance company, and by combining our decades of expert craftsmanship and custom designed jewelry, we can either re-create the piece exactly as it was or work with you to update the design into a brand new piece.

Lost Diamond & Gemstone Replacement
One of your diamonds may have fallen out from your jewelry piece and been lost. We can help with replacement diamond and gemstone matching services. We strive to get you the best matching diamond or gemstone to blend in with the color and quality of the stones in that jewelry piece. We understand the preciousness and the sentimental attachment you may have for that ring, necklace, pendant or earring. You can rest assured that we will take the utmost care of your jewelry.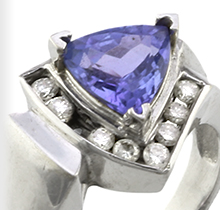 Andres Fine Jewelers
425 W Main Street Brighton, MI 48116
Monday 10:30-6:30
Tuesday 10:30am-6:30
Wednesday 10:30am-6:30
Thursday 10:30am-6:30
Friday 10:30am-6:30
Saturday 10:30am-4:30
Sunday CLOSED